computer vision
Patented innovation
What makes Twinkly one-of-a-kind? The Twinkly App uses your phone's camera to scan your lights, map the position of each LED, and turn them into a virtual display.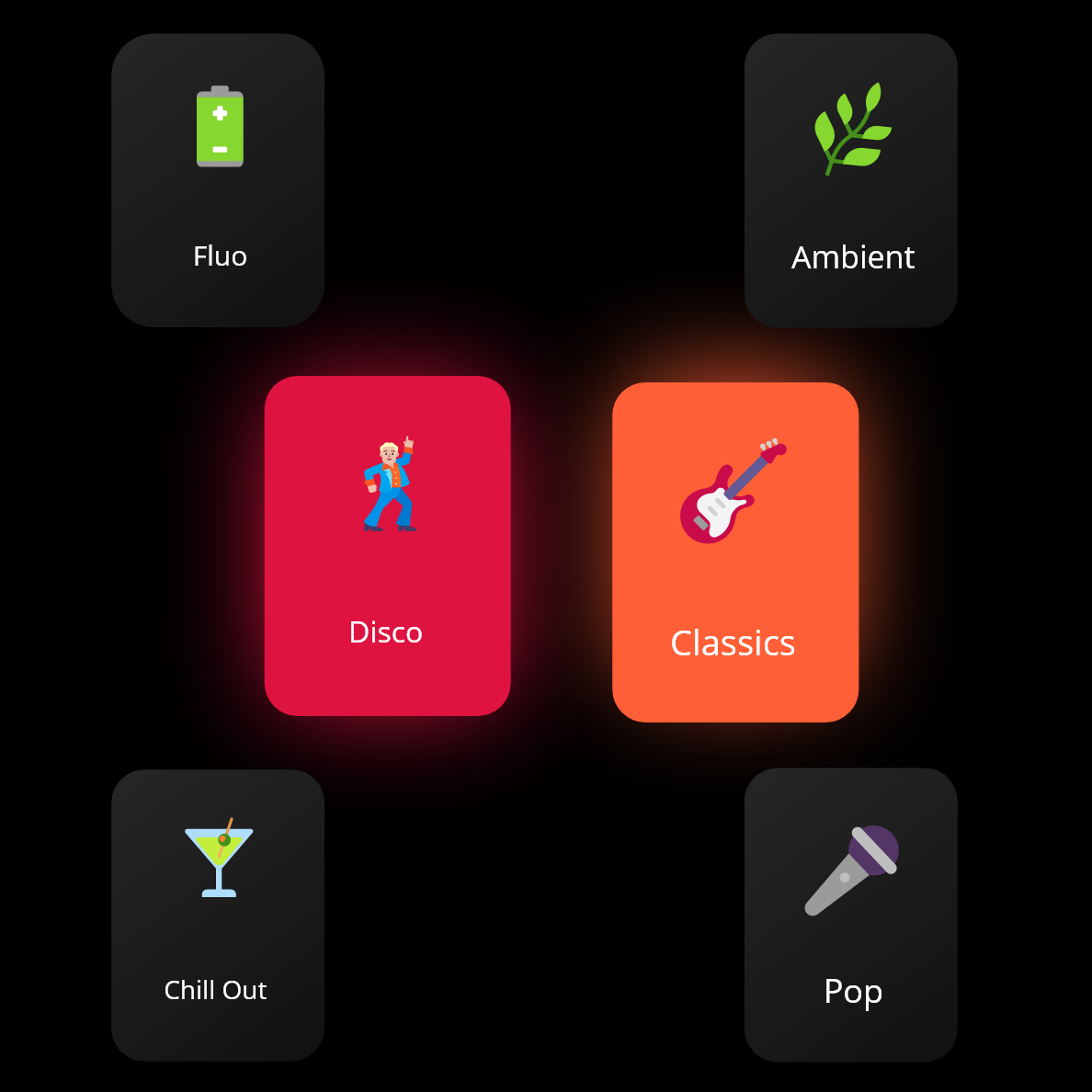 TWINKLY MUSIC
Music meets technology
Our USB-powered sound sensor listens to and interprets ambient sounds in your space, synching your Twinkly smart LED lights to any recorded or live music or sounds played in the vicinity.
Twinkly Music
Lights meet rhythm
Thanks to Twinkly Music's sophisticated algorithms and highly accurate BMP counter, your lights get matched up to synchronized effects, whatever the beat.
Explore
Suggested Products